Passing the USMLE Step 1 in
2023

is extremely important, as it plays a large role in determining which medical specialties you can pursue & what residency program you match into.
USMLE Step 1 Exam Details & Overview
---
What Content Does USMLE Step 1 Cover?
Step 1 is typically taken in the second or third year of medical school. The exam assesses your ability to apply knowledge of the foundational sciences to the practice of medicine. Step 1 covers pathology, physiology, pharmacology, biochemistry, microbiology, immunology, anatomy, cell biology, behavioral sciences and genetics.
How is USMLE Step 1 Administered?
It is a one-day exam administered in one 8-hour testing session. The exam is divided into seven 60-minute blocks, with each block having a maximum of 40 questions. The total number of items on the overall exam will not exceed 280.
How Important is Step 1 of the USMLE?
Step 1 is one of the most important exams you will take in your medical career, as it determines which medical specialties you can pursue and what residency program you match into.
How is USMLE Step 1 Scored?
As of 2022, the USMLE is graded in a pass or fail format. Students must open every block on their exam to have their exam marked as complete and receive scoring. Correct answers must account for at least 60% of the questions to receive a passing score.
Now that the Step 1 exam has a pass or fail result, students rely on their Step 2 results and other factors to stand out on their residency applications. Impressive factors include letters of recommendation, clerkship grades, publications, research projects and extracurricular activities like volunteering or holding leadership positions in clubs.
Why You Should Choose MED LEARNITY For Step 1 Tutoring
Personalized Learning
Medlearnity is an elite medical consulting and tutoring company that takes a personalized approach to help you on the United States Medical Licensing Examination (USMLE). USMLE Step 1 tutors work with you individually and create customized sessions around homework, test-taking drills, study schedules and lesson plans that will prepare you for success.
Real Doctors
Our team of practicing physicians will email all tutoring sessions to you to maximize your content retention. Medlearnity tutors have trained in the country's top hospitals and are constantly staying on top of the current state of medical exams, residency admissions and medicine. Our expertise gives us a distinct advantage compared to other USMLE tutoring companies.
Proven Results
We've helped more than 500 medical students meet their goals every step of the way when taking their USMLE. Many of our students return after realizing the value of our high-quality tutoring services and get tutoring for Step 2 and Step 3. We're confident that your performance on high-stakes exams will improve after working with our tutors.
Meet one of our Expert USMLE Tutors
Dr. Surabhi Menon has scored above the 99th Percentile on the USMLE Exams. Work with her to learn how you can improve your own performance! Surabhi has helped students prepare Step 1, Step 2 CK, Step 3 and the Family Medicine Board Exams.
What To Expect From Our USMLE Step 1 Tutors
Medlearnity focuses on helping you maximize your score. We believe students come first. This mentality pushes us to approach every student with the utmost attention and assistance. Our team guides you onto the path to success, helps you meet your performance goals and provides the knowledge needed for test-taking confidence.
Here's what you can expect from our USMLE Step 1 tutoring:
How to Get Started with Step 1 Tutoring
Begin your path to medical success by selecting our Step 1 tutoring company. Sign up for Medlearnity's USMLE tutoring program with these three steps:
Book your free one-hour tutoring session: Shortly after you sign up for your first free session, we'll send you a text or email to assess who would be the best Step 1 tutor for you. We prioritize aligning your preferences with the most productive tutor for your learning style.
Meet your tutor during your trial session: You'll receive an email with information about your new tutor and instructions concerning how to reserve and join your first tutoring session. Together, you'll review the content and discuss your study plans and strategies.
Select your tutoring package: Once your trial session concludes, you'll receive a feedback report with steps to move forward with the best tutoring package for your testing needs.
Book Your Free One-Hour Tutoring Session
The trial session is completely free, so that you can experience the high-quality tutoring we provide. We know that the high-caliber of our services is truly unmatched, and we want you to experience it yourself without any obligation.
Who Uses USMLE Step 1 Tutoring Services?
Everyone, regardless of skill, can benefit from the services of a tutor to elevate their learning above and beyond. If you're ready to take your studying to the next level and feel more secure about your test-taking skills, sign up for our tutoring services.
Medlearnity is ideal for:
Proactive Students
Medlearnity helps proactive students reach their full potential with well-planned lessons from real practicing physicians. If you already know what subjects you'd like to spend more time studying, our tutors are ready to walk you through the material and help you achieve a thorough understanding of the subject so you can excel in your coursework.
At-Risk Students
If you're unsure whether or not you'll be able to graduate, Medlearnity can get you back up to speed. Everybody falls behind sometimes — and that's why we're here to help! Our tutoring team's approach to identifying and improving upon weaknesses makes a huge impact on at-risk students and helps them get back up to speed and graduate.
Previous Failures
Now that you've taken the United States Medical Licensing Examination once, you have a better understanding of what areas you'll need to work on. Medlearnity tutors can help you identify areas to improve and strengthen your knowledge in your weaker subjects, so you'll be fully prepared the second time around. We even offer medical remediation tutoring for students who are struggling with medical coursework.
USMLE Step 1 Tutoring Reviews From
Real Students
Nicole S.
USMLE Step 1 Student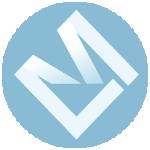 V. H.
USMLE Step 1 Student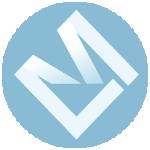 A. P.
USMLE Step 1 Student
See more student reviews on our: