Your COMLEX Level 1 score plays a large factor in determining which medical specialties you can pursue and what residency program you match into.
COMLEX Level 1 Overview
---
What Content Does COMLEX Level 1 Cover?
Level 1 is typically taken after completing the second year of medical school. The exam is a problem and symptom-based assessment that requires knowledge in foundational biomedical sciences and medicine to solve clinical problems and provide osteopathic medical care to patients. Level 1 tests anatomy, behavioral science, biochemistry, genetics, immunology, microbiology, osteopathic principles and practice, pathology, pharmacology, physiology, and public health.
How is COMLEX Level 1 Administered?
It is a one-day exam, 8 hours, administered in two 4-hour computer-based testing sessions. The 4-hour testing sessions are separated by a 40-minute break. The exam will have 400 multiple-choice test questions related to diverse clinical and patient presentations and defined competency domains for osteopathic medicine. There will also be some questions involving audio-visual components.
How Important is Level 1 of the COMLEX?
Level 1 is an extremely important exam, as it determines which medical specialties you can pursue and what residency program you match into.
How is COMLEX Level 1 Scored?
A passing score on Level 1 is 400, and the national average is approximately 500-540, with a standard deviation of about 85. Many residency programs use a "cutoff" score for Level 1, below which applicants are not likely to be considered. Applicants with a significantly higher Level 2 score may still receive further consideration. Competitive specialties such as radiology and dermatology require a score of at least 630+ to be realistically considered.
Why You Should Choose MED LEARNITY For Level 1 Tutoring
Personalized Learning
The Medlearnity team of (COMLEX) Level 1 tutors takes a personalized approach to help you excel. We'll pair you with a COMLEX Level 1 Tutor after assessing your personalized needs. All of our tutoring sessions are emailed to you, and all homework, test-taking drills, study schedules and lesson plans are customized for you.
Real Doctors
We hire only the best tutors who have scored in the 90th percentile. Our tutors' high scores on COMLEX exams far surpass those of others in the industry, and their teaching skills are unrivaled. Our COMLEX Level 1 tutors care deeply about your success and pride themselves on qualities like compassion and patience.
Proven Results
The COMLEX Level 1 tutoring services at Medlearnity have helped over 500 physician residents and medical students excel on their residency applications and exams and at medical school. We are a physician-run company offering the industry's best user experience and technology.
What to Expect From Our COMLEX Tutors
At Medlearnity, Students Come First. We understand preparing for The COMLEX Level 1 can be intimidating and deeply personal (to say the least). Therefore, we approach every student's situation with our utmost attention to detail to see how we can best assist you. Whether you are having challenges meeting your performance goals, or simply want to make sure you are on a path to success, our team is available to share our perspective. We hope you feel the 'Students First' mentality at Medlearnity from the quality of your sessions and expertise of our team.
How to Get Started with COMLEX Level 1 Tutoring
Sign up for our one-hour free trial session. You'll receive an email or phone call from us shortly thereafter for some more information so we can understand your particular situation and assess your personal needs to pair you up with the COMLEX tutor that's a perfect fit. This way, we're off to a very productive and personalized start, right from your very first session.
You'll receive an email introducing you to your new COMLEX Level 1 tutor, and instructions on how to join your first trial session and reserve your session time. During this first trial session, your tutor will review content and discuss study strategy. You can email your tutor beforehand if there is any particular content you want to cover or if you have any questions you'd like to address.
After your trial session, we'll send you a feedback report with next steps, our recommendations and a recording of your session so you can review any material you went over with your tutor. If you decide you'd like to continue working with us to achieve your goals, we'll set you up with a tutoring package that works best for you.
Frequently Asked Questions

Who will be my tutor?
We'll match you with one of our exceptional tutors from the top hospitals and medical schools in the country. These expert educators have both the medical knowledge and test-taking skills to help you prepare for your exams. All of our tutors have scored highly on their own examinations with average scores above the 90th percentile and over 650 on the COMLEX.
How are the sessions scheduled?
With Medlearnity, you get flexible scheduling with your tutor to best fit your busy calendar. You and your tutor can be in constant communication with video and email to set up online tutoring sessions, determine study strategies and establish training drills. We understand how demanding medical school is, so we'll work with you to devise the best schedule and develop time management skills.
What makes Medlearnity different?
Medlearnity offers the best user experience with talented tutors from across the country. All of our COMLEX training sessions take place with high-quality audio and video, so you get personal lessons from exceptional teachers wherever you are. We'll send you recordings after each session so you can review and study them as much as you'd like. Our tutors help identify your strengths and weaknesses to build a customized learning plan just for you.
Do you offer a free session?
Yes, you can book a one-hour free trial session today! Sign up online, and we'll reach out to schedule an appointment. You can meet with one of our expert educators, learn more about our online tutoring services and discover how Medlearnity will help you pass your COMLEX with confidence.
How many points will my score increase after tutoring?
Every student is different and comes to us with different goals, challenges and strategies. These varying starting points make it difficult to predict specific scores. However, on average, students see a score increase between 105-220 points. Our tutors dedicate themselves to improving the performance of every student, and we'll help you build an effective study plan with personal support from a professional tutor to increase your COMLEX score.
Can I record my online tutoring sessions?
Medlearnity records all online tutoring sessions for you. All of our tutors use high-quality meeting technology to conduct and record every meeting. After each session, we'll send you the HD recording so you can watch, study and review it as much as you'd like in preparation for your COMLEX exams.
Can I choose what my tutor and I study?
Yes! Contact your tutor beforehand so you can both prepare for the subjects you'd like to focus on. As you and your tutor create a custom learning strategy, you can also discuss the topics you want to address throughout the program to ensure your lesson plans, study schedules and test-taking drills suit your priorities and style.
Book Your Free One-Hour Tutoring Session
Real Student Reviews
V. H.
USMLE Step 1 Student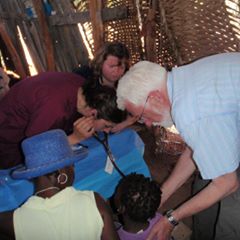 Dr. William Forgey
Student Sponsor
C. B.
USMLE Step 2 CK Student
See more student reviews on our: