Family Medicine Certification Exam (ABFM) Overview
---
What Is The Family Medicine Certification Exam
The American Board of Family Medicine (ABFM) certifies physicians in family medicine. The Family Medicine Board Certification Exam (the "ABFM") is required for initial and ongoing certification in family medicine.
How Is The ABFM Administered?
The ABFM is a one-day exam divided into four 95-minute sections of 75 questions each, with 100 minutes of pooled break time available between sections. All questions are in a single best answer, multiple-choice format.
What Does The ABFM Cover?
The ABFM tests your ability to make appropriate diagnostic and management decisions for clinical scenarios for which patients may consult a family medicine practitioner. The content categories include: Respiratory, Cardiovascular, Musculoskeletal, Endocrine, Gastrointestinal, Integumentary, Psychogenic, Nephrologic and Neurologic, Reproductive (Female and Male), Population-based Care, Patient-based Systems, and more.
Why You Should Choose MED LEARNITY For ABFM Tutoring
Personalized Learning
We invest the time to assess your personal needs and pair you with the ABFM tutor who will be a perfect fit. All tutoring sessions are customized for you: lesson plans, study schedules, test-taking drills, and homework. All sessions are emailed to you to maximize your learning and retention.
Real Doctors
Our team is made up of actual, practicing physicians who have trained at the top hospitals in the country. Our team is unrivaled because our daily practice of medicine allows us to understand the current state of medicine, residency, and admissions -- and use our expertise to help you excel.
Proven Results
We have helped over 500+ aspiring doctors achieve their goals on high-stakes exams. Many of our students return for tutoring for subsequent exams as they realize the value of our services. We are confident that your performance will significantly improve after working with us.
What To Expect From ABFM Tutoring
At Medlearnity, Students Come First. We understand preparing for The Family Medicine Certification Exam can be intimidating and deeply personal (to say the least). Therefore, we approach every student's situation with our utmost attention to detail to see how we can best assist you. Whether you are having challenges meeting your performance goals, or simply want to make sure you are on a path to success, our team is available to share our perspective. We hope you feel the 'Students First' mentality at Medlearnity from the quality of your sessions and expertise of our team.
How to Get Started with ABFM Tutoring
Sign up for our one-hour free trial session. You'll receive an email or phone call from us shortly thereafter for some more information so we can understand your particular situation and assess your personal needs to pair you up with the tutor that's a perfect fit. This way, we're off to a very productive and personalized start, right from your very first session.
You'll receive an email introducing you to your new ABFM tutor, and instructions on how to join your first trial session and reserve your session time. During this first trial session, your tutor will review content and discuss study strategy. You can email your tutor beforehand if there is any particular content you want to cover or if you have any questions you'd like to address.
After your trial session, we'll send you a feedback report with next steps, our recommendations and a recording of your ABFM tutoring session so you can review any material you went over with your tutor. If you decide you'd like to continue working with us to achieve your goals, we'll set you up with a tutoring package that works best for you.
Book Your Free One-Hour Tutoring Session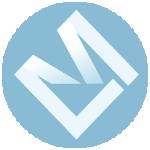 A. P.
USMLE Step 1 Student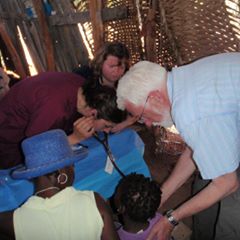 Dr. William Forgey
Student Sponsor
See more student reviews on our: