Which USMLE Exam Are You Preparing For?
Our USMLE tutors have trained at the top hospitals in the country, and average scores of 260+ on the USMLE
USMLE Step 1 Tutoring
Step 1 is taken in the second or third year of medical school, and is extremely important. It is a one-day exam given in an 8-hour testing session. The exam tests pathology, physiology, pharmacology, biochemistry, microbiology, immunology, anatomy, cell biology, behavioral sciences and genetics.
USMLE Step 2 Tutoring
The Step 2 exams are taken in the third or fourth year of medical school. It consists of two parts: Step 2 CK, Clinical Knowledge and Step 2 CS, Clinical Skills. Step 2 CK is a one-day multiple-choice exam given in a 9-hour testing session. Step 2 CK tests medicine, surgery, pediatrics, obstetrics and gynecology, and psychiatry. Step 2 CS is a one-day, 8-hour clinical skills exam that consists of a series of patient encounters in which you see standardized patients (actors) and investigate their medical complaint. You will have 12 patient encounters, and 15 minutes for each.
USMLE Step 3 Tutoring
Step 3 is typically taken during the first year of residency. It is a two-day exam, with a 7 hour test session on day 1, and 9 hours on day 2. Day 1 tests foundational sciences, biostatistics, medical literature, and more. Day 2 consists of a combination of multiple-choice questions and computer-based case simulations that test knowledge of patient diagnosis and disease management.
Why Choose Medlearnity?
If you want to excel on your USMLE exams, Medlearnity is the best source for professional tutors and personalized learning plans. We'll get to know you and your individual needs as you study for some of the most important tests you'll ever take, allowing us to craft unique study guides just for you. All of our one-on-one tutoring sessions use high-quality audio and video, and we'll send you the recordings for you to study and review as much as you want.
Our professional USMLE tutors are expert educators and practicing physicians from some of the country's top hospitals, in addition to being high scorers. They've taken these exams and excelled with scores over 250 and above the 90th percentile. Medlearnity tutors dedicate themselves to helping you during your customized tutoring sessions and answering your questions.
When you work with Medlearnity, you'll see results. We've helped over 500 medical students meet and exceed their goals for every step of the USMLE. Whether you've never taken a USMLE exam before or you're making a repeat attempt, our tutors are available to craft the best plan for you. Live online coaching sessions with experts, study schedules and test-taking drills will help you prepare and excel on your USMLE exams.
Real USMLE Student Testimonials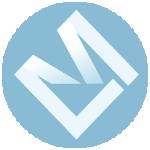 V. H.
USMLE Step 1 Student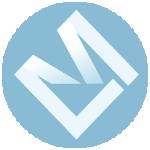 Michael O.
USMLE Step 3 Student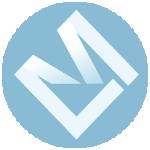 M. Y.
USMLE Step 2 CK Student
Book Your Free One-Hour Tutoring Session
The session is completely free, so that you can experience the high-quality tutoring we provide. We know that the high-caliber of our services is truly unmatched, and we want you to experience it yourself without any obligation.
See for yourself how much our students love us! Explore more student testimonials on our: