Application Advising, Essay Editing, Interview Prep, and Strategy
There really is a right way to apply to medical school and residency. Our admissions experts are practicing doctors with real-world experiences on admissions committees at top medical schools and residency programs across the country. They know what can make or break an application, and will help you come up with a strategy and game plan that's tailored to your personal goals and particular situation.
Medical School Admissions
Our medical school admissions consultants are experts in helping aspiring medical students put together their application. They provide guidance through every step of applying to medical school -- from application editing, to personal statement and secondary essay editing to interview preparation. Our admissions consultants know what medical school admissions committees are looking for in a future medical student, and they will help you tell your story in a way that can best convey that. Their thoughtful advice and invaluable feedback has helped many students receive acceptances to their dream medical schools.
Residency Program Admissions
Our residency admissions and match consultants serve as an extremely helpful resource throughout the residency application and admission cycle. Not only have our consultants themselves matched at top residency programs and hospitals throughout the country, but they also have an insider's perspective on what it takes to get there. From selecting and applying to residency programs, to putting together the ideal application, and interviewing, to helping you formulate your rank order list, our residency admissions and match consultants will guide you through every part of the process.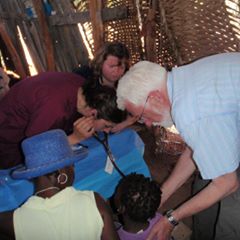 This is an outstanding organization dedicated and fully committed to your success.
This is an outstanding organization dedicated and fully committed to your success. I referred one of my students to them and was amazed at how well the tailored their instruction to his specific needs. I would recommend them without reservation.
Dr. William Forgey
, Student Sponsor
See for yourself how much our students love us! Explore more student testimonials on our:
Book Your Free One-Hour Admissions Consulting Trial Session
The trial session is completely free, so that you can experience the high-quality admissions consulting we provide.We know that the high-caliber of our services is truly unmatched, and we want you to experience it yourself without any obligation.