COMLEX Level 3 is the final hurdle in the COMLEX exam series, and is often the most underestimated by aspiring doctors. Don't let your guard down just yet.
COMLEX Level 3 Overview
---
How is COMLEX Level 3 Administered?
Level 3 is typically taken during the first year of residency. It is a two-day computer-based exam, consisting of four computer-based test sessions of 3 1/2 hours each, taken over two days (two sessions per day). The two days of testing are administered within a 14-day window. The exam contains 420 questions in the multiple-choice question (MCQ) format and 26 clinical decision-making (CDM) cases that include two to four questions each. MCQs have a single-best answer format, and CDM questions are either extended multiple-choice or short answer.
What Content Does COMLEX Level 3 Cover?
Level 3 assesses competency required of generalist physicians to deliver safe and effective osteopathic medical care and promote health in unsupervised clinical settings. Level 3 tests emergency medicine, family medicine, preventive medicine and health promotion, internal medicine, obstetrics and gynecology, osteopathic principles and practice, pediatrics, psychiatry and surgery.
How Important is Level 3 of the COMLEX?
Level 3 is the final examination in the COMLEX series that an aspiring doctor must pass to earn a license to practice osteopathic medicine in the United States without supervision.
How is COMLEX Level 3 Scored?
The minimum passing score for Level 3 is 350, and the national average is approximately 550, with a standard deviation of about 125. Level 3 is the COMLEX exam that is most often underestimated by aspiring doctors. Students who have excelled on Level 1 and Level 2-CE may have challenges with Level 3, given their busy residency schedule and distance from the clinical concepts tested on Level 3.
Why You Should Choose MED LEARNITY For Level 3 Tutoring
Personalized Learning
When you choose to work with the Medlearnity team, we'll assign you to an individual tutor for customized sessions. Your tutor will help you identify and improve on critical areas of study to help you excel in the final hurdle in the Comprehensive Osteopathic Medical Licensing Examination (COMLEX) exam series. All tutoring sessions are recorded and emailed to you to encourage maximum retention of materials.
Real Doctors
Medlearnity offers the highest quality medical consulting and tutoring in the industry, which starts with our incredibly compassionate, experienced and accomplished tutors. We'll connect you to COMLEX Level 3 tutors from leading medical schools throughout the United States. For over 8 years, we've helped hundreds of aspiring doctors accomplish their COMLEX Level 3 goals.
Proven Results
We have helped over 500+ aspiring doctors achieve their goals on high-stakes medical exams. After experiencing first-hand the value of our COMLEX Level 3 tutoring services, many of our students return for further study and consultation from Medlearnity tutors.
Sign up for your free 1 hour trial session today!
What To Expect From Our COMLEX Tutors
At Medlearnity, Students Come First. We understand preparing for the COMLEX Level 3 can be intimidating and deeply personal (to say the least). Therefore, we approach every student's situation with our utmost attention to detail to see how we can best assist you. Whether you are having challenges meeting your performance goals, have already failed COMLEX Level 3, or simply want to make sure you are on a path to success, our team is available to share our perspective. We hope you feel the 'Students First' mentality at Medlearnity from the quality of your sessions and expertise of our team.
How to Get Started with COMLEX Level 3 Test Prep
Sign up for our one-hour free trial session. You'll receive an email or phone call from us shortly thereafter for some more information so we can understand your particular situation and assess your personal needs to pair you up with the COMLEX tutor that's a perfect fit. This way, we're off to a very productive and personalized start, right from your very first session.
You'll receive an email introducing you to your new COMLEX Level 3 tutor, and instructions on how to join your first trial session and reserve your session time. During this first trial session, your tutor will review content, go through COMLEX Level 3 practice questions, and discuss study strategy. You can email your tutor beforehand if there is any particular content you want to cover or if you have any questions you'd like to address.
After your trial session, we'll send you a feedback report with next steps, our recommendations and a recording of your session so you can review any material you went over with your tutor. If you decide you'd like to continue working with us to achieve your goals, we'll set you up with a tutoring package that works best for you.
Book Your Free One-Hour Tutoring Session
Real Medical Student Reviews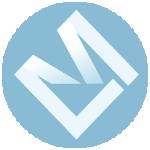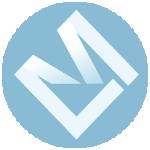 Michael O.
USMLE Step 3 Student
See more student reviews on our: