How can you prepare for your General Surgery Shelf Exam?
The general surgery clerkship is known for being one of the most challenging rotations for third-year medical students. It often requires long hours on the wards and in the OR, with relatively frequent calls.
After weeks of this (usually 6 to 8 weeks, depending on the med school), you will then be faced with the Surgery Shelf Exam, which has a reputation as being one of the more challenging Shelf Exams.
This exam is generally a significant component of honoring your surgery rotation. Those who are considering a residency in a surgical field, or those who plan to apply to competitive residency programs and therefore want to honor as many rotations as possible, will definitely want to do well on this exam.
What resources are best for studying for the Surgery Shelf Exam?
Although this is officially a surgery exam, it's common for students to report that it felt more like the Medicine Shelf than they expected. This is because the exam doesn't just focus on what happens in the OR itself; it includes pre-op and post-op patient management, as well as deciding whether a patient needs surgical care or not.
If you've already taken your medicine clerkship, that will help; if not, then studying for the Surgery Shelf will help you later on the Medicine Shelf.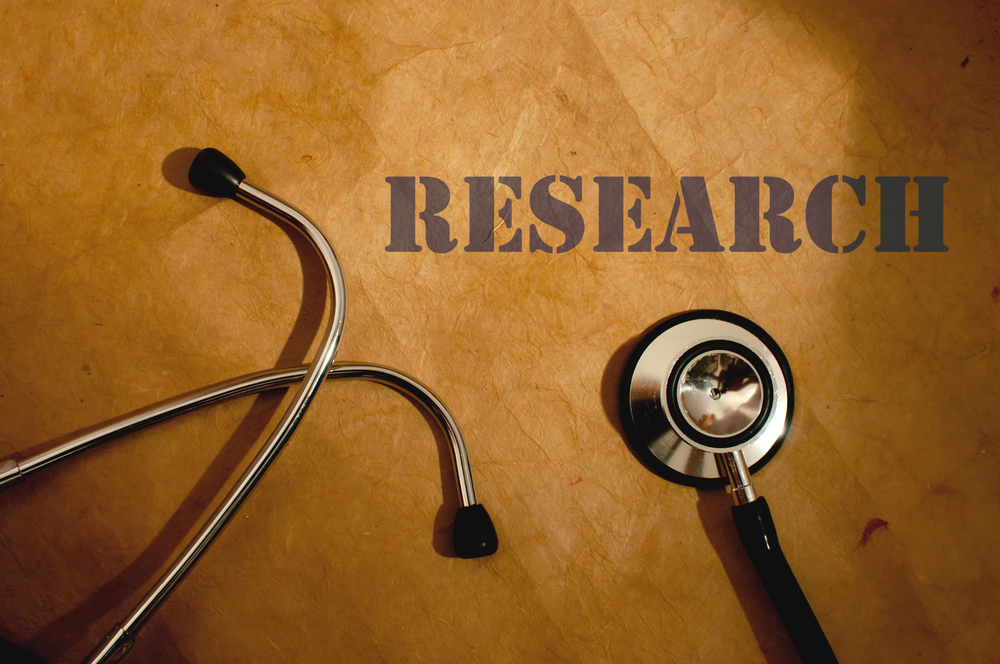 Management of trauma is another high-yield topic. Remember that a patient must be stable (ABCs – Airway, Breathing, Circulation) before you send them for any imaging studies. Focus on the most urgent aspects of the patient's condition before you worry about making a detailed diagnosis.
UWorld
As with other Shelf Exams, UWorld is the go-to resource. You can use the Step 2 CK Qbank, and filter for the Surgery questions. Try to get through all of them at least once, and preferably twice, before you take your Surgery Shelf. We generally recommend doing your first pass through UWorld at the beginning of the clerkship, which will prepare you to shine in your clinical evaluations as well as starting your preparations for the exam. Then move on to other resources. In the last week or two before the exam, go back through UWorld again to solidify your knowledge.
Remember to use UWorld as a learning tool, focusing on learning the most possible from each question. Whether you got the answer right or wrong is less important than learning from the question and its explanation.
AMBOSS
This resource has multiple parts integrated into one platform. There's a Qbank, with USMLE-style questions and explanations. The questions on AMBOSS tend to be a little more detailed than on UWorld, and so we recommend finishing up your first pass through UWorld first in order to establish your knowledge base, and then going to AMBOSS afterwards to fill in more details and reinforce your learning.
AMBOSS also offers a series of evidence-based articles on clinically relevant topics. This can be very useful for learning the most from each of your patients, and impressing your residents and attendings during your rotation.
Dr. Pestana's Surgery Notes
This is a great surgery textbook. It's short and concise, but full of high-yield information. It also contains a few practice questions (although you'll have plenty of those with UWorld and AMBOSS). We'd recommend getting through this book at least once during your rotation. It's a small book, so it's easy to keep in your bag to read whenever you manage to find a little downtime on the wards.
OnlineMedEd
OME has a great video series, which can be useful for all of the Shelf Exams. These videos do a great job of summarizing content in an easy-to-understand way. For some students, if you're studying while tired, it may feel easier to watch videos rather than to read a book or do flashcards. (Just make sure you stay awake and pay attention!) There are also notes available for each video lecture. These are extremely high-yield, and can be a great way of reviewing important content quickly, especially right before the exam.
Step Up to Medicine
It may seem surprising that we have a medicine textbook on a list of resources for the surgery exam, but as we mentioned earlier, there's actually a lot of overlap between the Surgery Shelf and the Medicine Shelf. Studying Step Up to Medicine can be very useful for doing well on your Surgery Shelf.
Keep in mind that this book is very dense with information, so it's not a crammable resource. (We don't recommend cramming anyway, for a variety of reasons!) If you want to really shine, or if you're finding yourself a little lost when dealing with the medical aspects of caring for your surgery patients, Step Up can be helpful.
The sections that are most relevant are those on the cardiovascular and GI systems.
How can you create a study schedule for your Surgery Shelf Exam?
The surgery rotation tends to be one of the busiest in terms of the number of hours spent in a clinical setting. We definitely recommend scrubbing into as many surgeries as you can, and participating actively in the care of as many patients as possible. These experiences will help you learn in a lasting way, since you'll have direct experience with the information. Don't miss out on any clinical experiences in order to have more study time.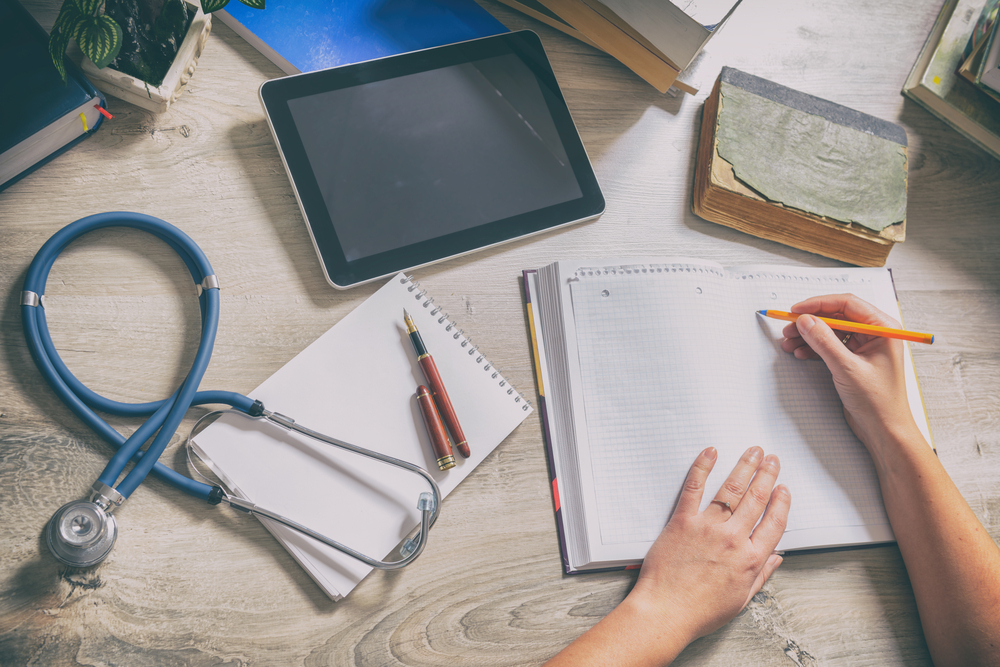 At the same time, this rotation can be one of the most difficult in terms of finding time to study. You'll need to be diligent from Day 1 about spending some of your spare time studying each day. At times, you may find it impossible to stick to your study schedule because you simply get too busy with patients.
It helps to decide upon an amount of studying that you'll do per day; for example, a number of UWorld questions, or a number of pages in a textbook. This gives you a goal to aim for. If you happen to fall short on one day, just make up for it on a different day. Be flexible and don't get overwhelmed, but also stay dedicated to your Surgery Shelf Exam test preparation.
Because there's so much overlap between the Medicine and Surgery Shelf Exams, students who have already done their medicine rotations tend to do better on the Surgery Shelf Exam (and in the rotation itself as well).
f you're considering going into a surgical field for your residency, and you want to improve your chances of honoring your surgery rotation, then you should definitely try to do your internal medicine rotation first.
Ask for advice from others
Unless surgery is your very first clerkship, you'll likely have some friends who went through it before you did. You can ask their advice on studying for the test, but be wary of their specific subject suggestions.
Recall bias makes it easier to remember the questions that felt more difficult to you, so if they say that a certain topic was overemphasized, that doesn't necessarily mean that it actually was; it might have just felt that way.
Still, it can be very useful to help each other out; some students even trade books or other study resources as they switch clerkships. MS4s and residents can also be valuable sources for information about the exam.
You might also want to consider seeking professional advice
Here at Medlearnity, each of our Surgery Shelf Exam tutors has scored 250+ on Step 2 CK, and is extremely well prepared to help you get ready for your Surgery Shelf Exam. Being guided by someone who has successfully navigated this process can be extremely valuable, helping to relieve stress and ensure that your study plan is as effective as possible.
It's often difficult to find much time to study during the surgical rotation, so ensuring that you're efficient and that you stay on track is key. If you want to see what it would be like to learn with a tutor, you can try out a free one-hour tutoring session.